About Our Doctors
Dr. Follweiler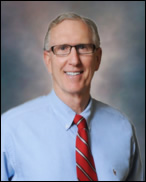 Dr. Follweiler was born in Allentown, Pennsylvania. He graduated from North Carolina State University with honors. He was a varsity football player and during his junior and senior year he was selected to the All Academic Atlantic Coast Conference Team. He continued his education at Temple University Dental School in Philadelphia where he graduated second in his class and was inducted into the OKU honors fraternity.
Dr. Follweiler practiced in the Philadelphia area before he began his periodontal residency at Temple University. has been practicing Periodontal Medicine on the Treasure Coast for 30 years. Periodontics is a specialized branch of dentistry that deals in the diagnosis and treatment of periodontal disease. Dr. Follweiler graduated from the periodontal program in 1976. He was involved with several clinical research programs while he was pursuing his degree.
Robert Follweiler DDS PA Specializing in Periodontology and Laser Technology Throughout his 30-year practice in Stuart Dr. Follweiler has been a member of The American Dental Association, The American Academy of Periodontology, The Florida Dental Association, and The Florida Periodontal Association. He is also a member of the Treasure Coast Chapter of the Seattle Study Club and has served as an advisor during his membership. Dr. Follweiler is an avid fly fisherman, sports enthusiast, conservationist and gardener. Dr. Follweiler with his wife Paula and their two children have lived in the Stuart area for thirty years.
Dr. Follweiler, along with his staff attends many postgraduate courses throughout the year to stay current on all the innovations in the health care field. Dr.Follweiler believes that your teeth are meant to last a lifetime, and they can with proper care.
Safety, prevention, state of the art technology and gentle care are the cornerstone's of the practice. Periodontal health and total body wellness are now scientifically linked.
In the early stages periodontal disease is often symptom free. In Dr. Follweiler's office they stress, "Don't wait until It hurts!" Dr. Follweiler specializes in laser treatment, Periodontal Plastic surgery and smile enhancement as well as complete treatment planning.
Dr. DeTure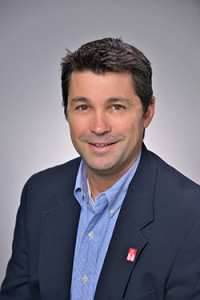 Born in Gainesville, Florida
Graduated Winter Park High School, Florida Academic Scholar
Bachelor of Science in Biology from Tulane University, Biology Honor Society
Doctor of Dental Medicine University of Florida College of Dentistry, Dean's List
Certificate of Advanced Graduate Study in the Specialty of Periodontology,
University of Tennessee at Memphis in conjunction with the Memphis Veterans Administration Medical Corps
Dr. DeTure's training was in Evidence Based Periodontics, including regenerative, pocket reduction, antimicrobial, and implant therapy. Special emphasis was placed on root coverage procedures, esthetic periodontal plastic surgery, bone regeneration, implant and laser therapy.
When not working, Dr. DeTure enjoys spending time with his family and friends. His hobbies are traveling, exercise, skiing, fishing and football.
Diplomat of the American Academy of Periodontology
Chief Resident of UT Memphis
Private Practice in General Dentistry, Memphis, Tennessee
Clinical Adjunctive Professor of Periodontics, NOVA Southeastern University, College of Dental Medicine
Clinical Adjunctive Professor of UF Center for Implant Dentistry, Department of OMFS at University of Florida College of Dentistry
Co-Chairman of the Clinical Periodontics Department at the Broward Dental Research Clinic Visiting Lecturer
Graduate Periodontics & OMFS University of Florida, College of Dentistry on Periodontal Plastic Surgery
Graduate Periodontics University of Tennessee, College of Dentistry on Periodontal Plastic Surgery, Implants, Ridge Augmentation and Practice Management
Broward County Community College Dental Hygiene program on Periodontal Diagnosis and Treatment
National Lecturer for OraPharma on Locally Delivered Antimicrobials and Astra Tech on Treatment Planning Dental Implants
Founder of AskADentist.com and Co-Founder of Smile Club Foundation
Member of the following Professional Organizations:

American Academy of Periodontology, Diplomat 2004
Southern Academy of Periodontology
Florida Society of Periodontology
International Congress of Oral Implantology
Western Society of Periodontology
American Dental Association (ADA)
Florida Dental Association (FDA)
Atlantic Coast District Dental Association-Vice President
Broward County Dental Association-Past President
Broward Dental Research Clinic-President