Your Dental Appointment: A source of Anxiety or a Feeling of Accomplishment in Maintaining Health and Body?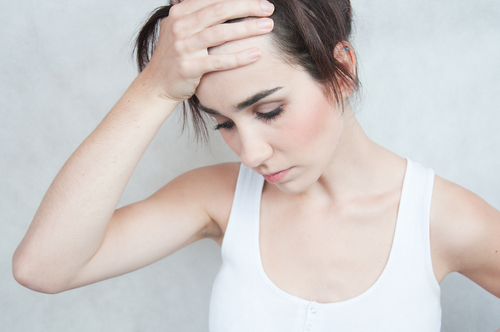 In a survey taken by the American Academy of Periodontology the 6 aspects of dental treatment that patients fear most are; feeling pain, needles, unsuccessful results, their appearance during procedures (i.e. missing teeth) equipment noise and anesthesia. Among the patients interviewed males were more fearful than females and the age group that had the highest levels of anxiety were patients between the ages of 40 and 50.
Interestingly enough the poll result that states most patients were more fearful prior to periodontal treatment than those patients that reported discomfort following the treatment. In addition the survey revealed that the top origins of fear are family and friends or a personal bad experience more than 10 years ago. Statistics show that one negative dental experience is more powerful and long lasting than five positive experiences.
There are basically 4 types of dental patients
The first consists of patients with no history of past problems, tolerate regular dental treatment and have no difficulty with local anesthetic. The next two groups have varying amounts of dental anxiety based on negative previous experiences and an inability to become totally numb. The last group of patients has significant dental fear, even becoming ill at the thought of going to the dentist.
The good news is that if you find yourself in the "anxious category" there are wonderful new ways of overcoming your fears. The most important thing is to find a practitioner that you can talk to and one that you trust.
Seek out a practice that feels your comfort and safety are their top priorities. Ask frequent questions knowing "fear of the unknown" promotes anxiety. Tell the dentist if you want to know everything or if you want things explained when the treatment is complete.
The critical factor is a patient's honesty. Did you know that fear creates anxiety and anxiety intensifies discomfort? If the dentist is unaware of how stressed you are feeling your dental experience will not be as easy as it should be. Currently there are many new and innovative methods of treating dental anxiety All aspects of dental treatment are the norm today rather than the exception. There is no longer a reason to put off dental treatment because of fear. Science has made the connection between a healthy body and a healthy mouth.
Dental practitioners are using head phones, nitrous oxide, electronic anesthesia and pre-medication. A patient can be lightly sedated or totally asleep. Many people are employing breathing techniques, relaxations exercises and herbal remedies to
control their nervousness.
The bottom line is that you can receive dental treatment even if you are anxious about the procedure and the outcome. Be a proactive consumer and have your dental visits the way you need them to be by expressing your questions and concerns.
Do You Have Dental Anxiety?
When going to the dentist, do you experience:
Rapid heartbeat
Nervous increased talking
Faster breathing
Difficulty sleeping the night before a visit
Putting off making an appointment
Not showing up for your appointment
Sweaty palms
Feeling "keyed-up" edgy or irritable
Foot tapping or fidgeting
Don't Let Dental Anxiety Prevent You From the Smile of Your Dreams!
Schedule Your Dental Anxiety Consultation Today!