Causes of Receding Gums in Stuart, FL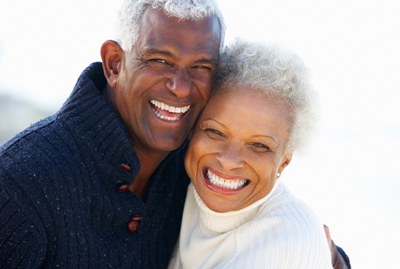 Gum recession not only leaves you open to infection of the teeth and gums, it can add years to your appearance. Recession may only be treated after the underlying cause has been addressed. Patients suffering from receding gums in Stuart, FL consult with to discover the cause of recession:
Gum disease
Orthodontic issues
Hormonal changes
Habits
Oral piercing
The bacteria that are responsible for gum disease infect the gum tissue that surrounds the teeth. This tissue pulls away from the teeth and as the infection destroys the tissue, it erodes, leaving more of your tooth surface exposed. Gum disease is the most common factor in gum recession and must be treated before recession can be corrected.
Misaligned teeth can result in additional pressure and impact to the teeth, bone, and gum tissue. The gums could show wear over time. Orthodontic treatment can guide the teeth into their ideal position, preventing future wear. Straighter teeth are also easier to clean which may help in the prevention of gum disease.
Hormonal changes often increase gum tenderness. Pregnancy can spur bleeding or swelling of the gums as well as recession. It can also induce gingivitis, the initial stage of gum disease.
A smoking habit can increase the accumulation of plaque on your teeth. When plaque turns to calculus, which must be professionally removed, it can lead to gum recession. In addition, tobacco constricts the blood vessels in the mouth, reducing the amount of blood flow and nutrients to the gum tissue and thereby increasing the risk of periodontal infection.
Piercings located in the mouth, like tongue or lip jewelry, can irritate the gum tissue, causing erosion of the tissue and exposure of the root surfaces.
Treatment of Gum Recession
Gum recession is most frequently corrected with gum grafting procedures. With this method, Dr. DeTure and Dr. Follweiler will cover the exposed tooth root using donor tissue collected from the patient, a tissue bank, or special materials designed to encourage tissue growth. The donor tissue integrates with the existing tissue over time, restoring gum tissue to healthier levels.
Gum disease is the leading cause of gum recession. To address your gum disease and gum recession concerns, call Dr. DeTure and Dr. Follweiler in Stuart, FL today to schedule your consultation.
Factors That Affect Gum Recession
Gum recession occurs when the gums start to pull back from the roots of your teeth.
Some causes of gum recession include:
Periodontal Disease
Genetics
Tooth Brushing Routine
Poor Dental Hygiene
Hormonal Changes
Tobacco Use
Grinding or Clenching of Teeth
Crooked Teeth or Bite Misalignment
Body Piercing
Gum Recession Can Be Avoided By Seeking Early Treatment for Gum Disease
Schedule Your Gum Disease Consultation Today!