Health Dangers of Periodontal Disease in Jupiter, FL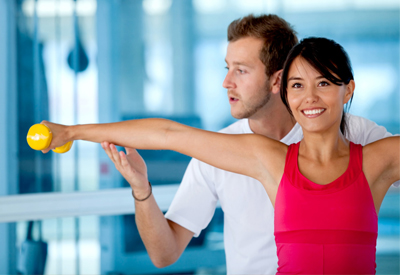 If you are not brushing and flossing properly, you could be placing your health in jeopardy. The diverse number of health conditions that gum disease has been linked to may surprise you and is one of the many reasons to schedule an appointment with for treatment of your periodontal disease in Jupiter, FL. Medical conditions associated with periodontal disease include:
Diabetes
Pancreatic cancer
Memory problems
Low birth weight in newborns
Diabetes shares a reciprocal link with gum disease. Periodontal disease can make it more difficult to control blood sugar while diabetes makes the body more susceptible to gum infection. This is due, in part, to the fact that diabetes reduces the body's ability to fight off an infection, and that the higher levels of sugar present in a diabetic's saliva can cause bacteria to flourish. Treatment of gum disease can help diabetics manage uncontrolled blood sugar.
Research has associated gum disease with a greater likelihood of developing pancreatic cancer. The bacteria that infect the gum tissue may enter the bloodstream via an open wound, circulate throughout the body, and infect vital organs. It has also been discovered that the chronic inflammation characteristic of periodontal disease may also be a contributing factor to a higher risk of developing an illness.
A link has been found between memory loss and periodontal disease. A study published by the Journal of Neurology, Neurosurgery, and Psychiatry found that memory loss may be caused by gum disease. Subjects with gingivitis performed poorly on tests of their verbal and mathematics skills.
Researchers have also discovered a relationship between gum disease and low birth weight babies, as well as the likelihood of preterm delivery. Unfortunately, pregnant women are more susceptible to developing a periodontal infection due to a fluctuation in hormones. Therefore, regular periodontal checkups and cleanings should be considered an important facet of prenatal care.
Proper home care along with regular dental evaluations and professional cleanings are vital to the preservation of your oral and general health. To schedule your periodontal evaluation in the Jupiter, FL area, call Dr. DeTure and Dr. Follweiler today.
Healthy Mouth, Healthy Body
Taking good care of your mouth does more than help ensure you have a bright, white smile. Having a healthy mouth and healthy body go hand-in-hand! Gum disease is the number one cause of tooth loss in U.S. adults and has been linked to an increased risk for serious health complications.
View the Stages of Gum Disease
How Gum Disease and Tooth Loss
View Whoopi's Gum Disease Experience
Good Oral Hygiene Has Been Linked to Good Overall Health
Schedule Your Gum Disease Consultation Today!