Causes of Bleeding Gums in Stuart, FL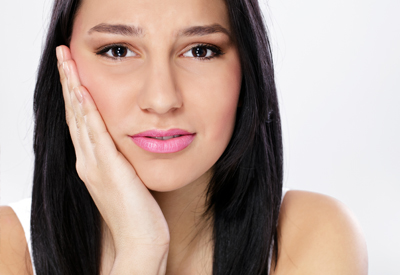 If you are suffering from bleeding or swollen gum tissue, it is most likely caused by periodontal disease. There are, however, other contributing factors. can diagnose your bleeding gums in Stuart, FL, determining whether your condition is the result of the most common factors:
Gum disease
Medications
Pregnancy
One of the first signs of gum disease is bleeding, swollen gum tissue. If the bacteria that inhabit the teeth and gums are not cleared away through proper brushing and flossing, the bacteria flourish. They cause an irritation and infection which manifests in swollen gum tissue, bleeding upon brushing and flossing, and bad breath. In this early stage, called gingivitis, the infection can be reversed before damaging your teeth, bone, and gum tissue. Antibiotic therapy or thorough professional cleanings may be incorporated into your treatment.
Medications that thin the blood may increase the likelihood of bleeding or enlarged gum tissue. The list is lengthy but includes common prescription and non-prescription medications, such as blood pressure and heart medications, birth control pills, aspirin, or non-steroidal anti-inflammatory drugs (NSAIDs). There may be alternative medications available.
The hormonal fluctuations characteristic of pregnancy can result in bleeding. There is also a rise in the risk of gingivitis during pregnancy. If you exhibit bleeding and swollen gum tissue during pregnancy, it is important to schedule an appointment with Dr. DeTure or Dr. Follweiler without delay. Gestational gingivitis has been linked with low birth weights and premature delivery.
Prevention of Bleeding or Swollen Gum Tissue
To maintain the health of your teeth, a routine of brushing twice and flossing at least once per day is the minimum requirement. Regular dental checkups provide professional cleanings and allow Dr. DeTure and Dr. Follweiler to detect any changes or problem areas that should be monitored or treated before infection can damage your teeth and bone.
Bleeding gum tissue may be common, but is never normal. To determine the cause of your bleeding gums, call Dr. DeTure and Dr. Follweiler today to schedule your consultation in Stuart, FL.
Do Your Gums Bleed When You Brush or Floss?
Sore and painful gums should not be ignored. If you have bleeding gums, set up an appointment for an oral evaluation with your doctor as soon as possible.
Here is a closer look at some common causes of bleeding gums:
Gum Disease
Medications
Pregnancy
If Your Gums Bleed When You Brush, Floss or Eat You May Have Gum Disease
Schedule Your Gum Disease Consultation Today!